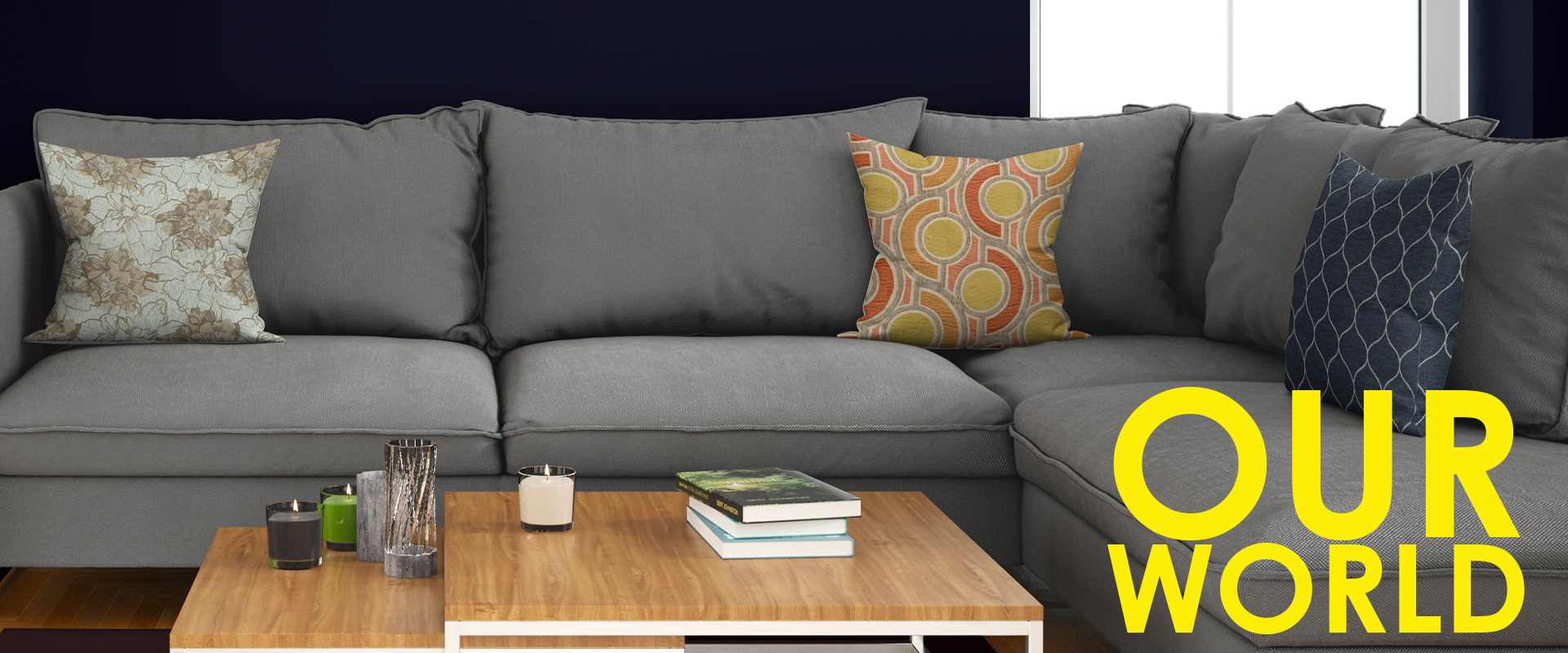 ---
The world around us is drenched in color. It can influence how we respond physically and psychologically to what we see. Through the use of color, you can communicate without words. It shows the union of different people, different cultures, and different ideas; which brings more beauty and happiness to life.
---
HOPEFUL
This color collection radiates warmth and happiness by combining the physical energy and stimulation of red, with the cheerfulness of yellows.
Colors shown (left-right):
Dynasty 105 Coral, Maverick 1006 Canyon, Aria 105 Coral, Frolic 508 Sienna, Improv 14 Spumoni, Rhapsody 508 Sunrise
HARMONIUS
Neutrals bring harmony to the world around them. These versitile hues are familiar and comforting. They can easily take on the brighter, bolder colors around them; or work in unity to create a soothing oasis for your eyes.
Colors shown (left-right):
Stella 902 Mink, Moritz 81 Sparrow, Aria 64 Dove, Intrigue 601 Oyster, Donovan 85 Seal
HEALING
Healing colors influence mood, calm the nervous system, and make the environment less provoking and more peaceful. Over the centuries cultures across the world have employed colors for their healing properties.
Colors shown (top-bottom):
Dynasty 31 Fresco, Mia 608 Putty, Aria 31 Fresco, Remy 6009 Trench, Frolic 31 Crystal