Marin|Auvent | Industriel 2018
SolarShade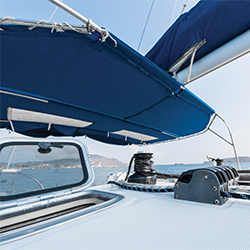 The next generation of marine and awning fabrics is here. SolarShade, SolarShade FR, and SolarShade Plus FR, all offer excellent breathability, high water repellency, mildew resistance, and outstanding strength and durability. Crafted from advanced staple fiber and spun 100% solution-dyed polyester yarns, our SolarShade products provide exceptional value at their price point, and after being tried and tested in the field, they have proven to be the top solution for marine covers and tops, shading, and protective covers.
Atlantis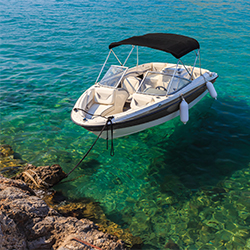 Atlantis is a lightweight 100 % solution-dyed polyester fabric with a durable, waterproof PU backing. This is a high-quality entry-level outdoor covers fabric, with excellent UV and mildew resistance, for multiple end-uses. With excellent colorfastness, this product will look brand new for years.

Atlantis is also one of the most environmentally friendly outdoor fabrics on the market. Not only will Atlantis meet the most stringent functional requirements, but they will also play a substantial role in protecting the environment for future generations.
Ultra Clear FR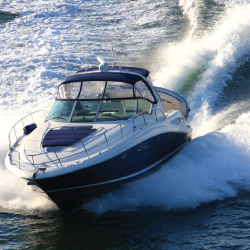 The Ultra Clear collection now offers two new products with an FR rating, passing NFPA 701; available in 20 gge and 30 gge. These products are formulated for maximum UV stability, fire retardancy, and cold crack. They also offer great optical clarity and durability.
ALL MARINE AWNING AND INDUSTRIAL COLLECTIONS
Alnet
Fondée en 1963, Alnet fabrique des tissus à ombrer selon les normes internationales les plus élevées.Alnet Extrablock offre l'un des plus uniques tricots à ombrer sur le marché. Son design discret rend le tissu plus lisse et plus facile à fabriquer que les autres tissus à ombrer traditionnels. De plus, il peut remplacer les tissus poreux à un coût moindre.
Firesist
Choisissez FIRESIST pour créer un auvent ignifuge conforme aux normes en utilisant un tissu à ombrer dont la beauté n'a d'égal que l'efficacité.La durabilité, solidité de la couleur et résistance aux intempéries améliorées facilitent la fabrication avec FIRESIST plus que jamais.
Choix de 4 nouvelles couleurs (16 au total)!
Seaway
Revêtement de plancher en PVC facile à nettoyer. Il ne suffit que de l'arroser à l'aide d'un boyau d'arrosage! Traditionnel pour les bateaux de pêche et canots automobiles Résistance à la rupture à froid jusqu'à -40 ˚C. Résistant aux rayons UV Ultra résistant à la traction. Maintenant offert en 11 couleurs (7 nouvelles!)
Firesist
Choose FIRESIST for an up-to-code fire-resistant awning and shade fabric that looks as good as it performs. Improved strength, colorfastness, and weather-resistance make fabrication with FIRESIST easier than ever.
Now available in 4 new colors (16 total)!
Infinity
The Infinity collection is comprised of Luxury Woven Vinyl™ (LWV), which combines both style and practicality. All Infinity products are Heavy Traffic rated, lightweight, and incredibly easy to clean. Infinity marine flooring also features a cushioned vinyl backing that provides long-lasting relief and support.
WeatherMax 3D
WeatherMax 3D vient tout juste d'enrichir la gamme de tissus d'extérieur WeatherMax. WeatherMax 3D résiste à la décoloration et est doté d'une protection améliorée contre les rayons UV. WeatherMax 3D s'étire jusqu'à 20 % lors de son utilisation et il retourne à sa taille initiale lorsqu'il n'est pas utilisé. Extrêmement malléable, WeatherMax 3D est offert en 3 couleurs : Noir, anthracite clair et brume.
Seaway
Seaway is an easy to clean PVC flooring, which fantastic features. It has great tensile strength, cold crack -40 C, and is UV resistant. Seaway flooring is traditionally used for fishing boats and runabouts. By popular demand, we have expanded Seaway's color range to include 7 fresh new colors. Seaway is now available in 11 stylish, yet functional colors.
Sensations
Introducing the industry's first textured woven PVC textile with endless designs and leading durability, comfort and convenience. Our Natural Textures collection features different textures that simulate patterns of the desert, tree bark, sand, wood grains, stone and organic elements that bring peace and calm to any environment.