Our Partnership with Sport Central

---
Here at Ennis Fabrics, we have a collective love and appreciation of fabrics and their many, varied uses in a multitude of projects. Whether it's to upholster a new couch or to create a protective cover for your boat, we love to see our fabrics complete the job.
We also know that fabrics can do much more than that, and we wanted to give back to organizations that do amazing work across their communities. What we found was that access to products we carry could make a difference in a disadvantaged youth's life. We found this through our involvement with the wonderful organization Sport Central.
Sport Central is a charitable organization dedicated to providing resources to needy kids in sports across Edmonton and Central and Northern Alberta, Canada. Since 1991, the organization has worked to retrieve, repair, recycle, and redistribute sports goods to kids who cannot afford them. By providing sporting equipment and bikes at no cost, Sport Central makes 15+ sports and activities accessible to children.
Most kids will receive personally fitted equipment from Sport Central, and some of that equipment needs repair and some attention to make it of excellent quality. Our donated products play a pivotal role in repairing equipment which can't be achieved without fabrics, Velcros, laces, elastic bands, cords, cleaners, and glues. The volunteer team at Sport Central repairs over 1,200 pieces of equipment, a lot of which are completed with the help of our donated fabrics and supplies.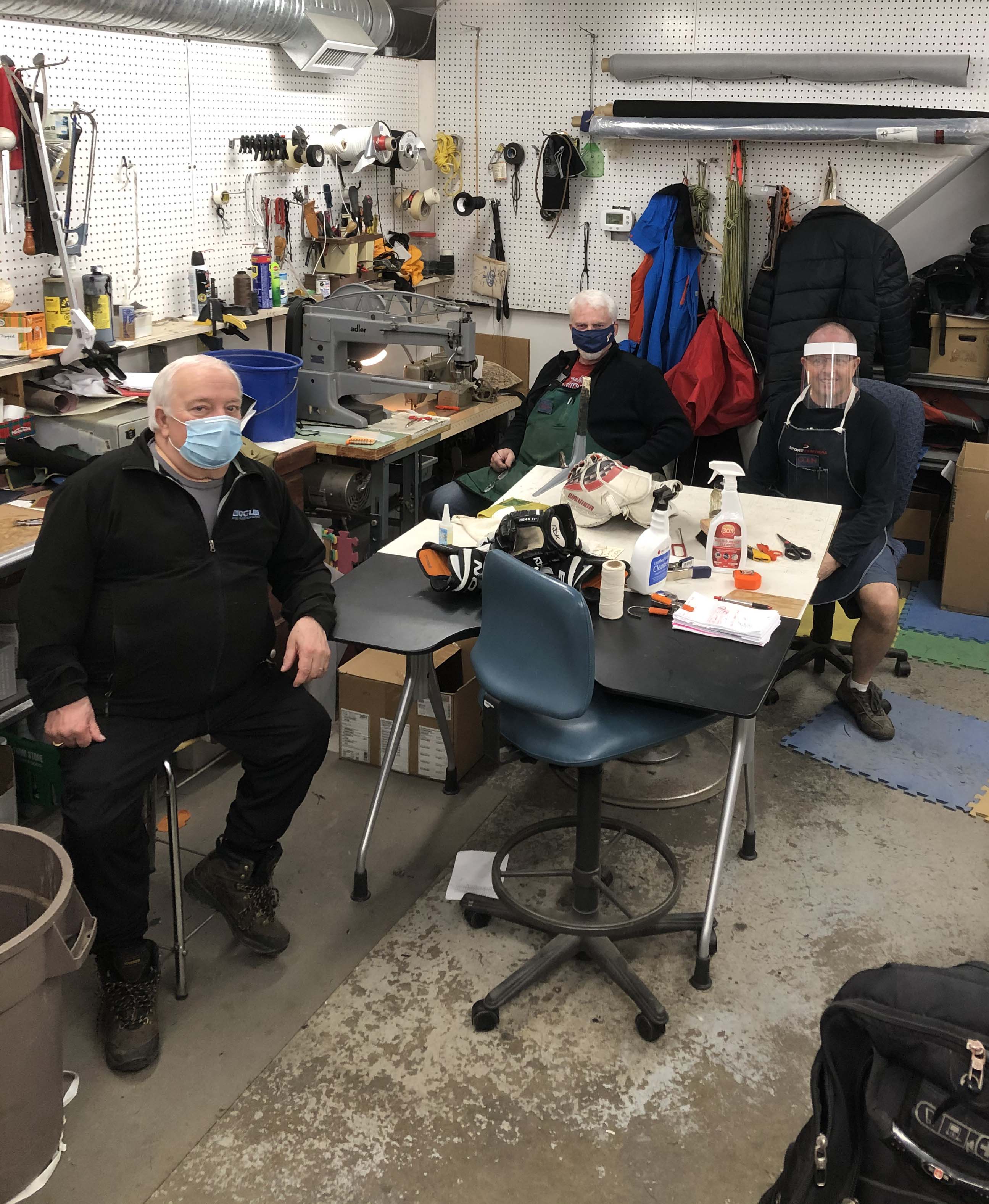 (Left to Right) Volunteers Joe, Dave and Colin.
Sheldon Oleskyn, Executive Director at Sport Central, has expressed his gratitude for working with Ennis Fabrics over the years: "We are so fortunate to enjoy the support and encouragement of Jim Ennis and company over the years! We could never fix over 1,200 pieces of sports equipment per year without their help! Every piece represents another child accessing sports who cannot afford the equipment to play."
It is so wonderful to see kids benefitting from our products in their sporting ventures, and we are so incredibly thrilled to be able to lend a helping hand to the truly astounding work Sport Central carries out every day. Our partnership has no end in sight, and we look forward to seeing more disadvantaged youths get the opportunity to be active without the worry of inaccessible equipment.
---